St John's and St Andrew's –
Churches in Parks and Walcot,
Swindon, Wiltshire

We are two Christian churches in Parks and Walcot. Our goal is to show the light of Jesus' love to everyone in the area. This means we can play a part in realising what Jesus called the "kingdom of God" by bringing people into communities with Jesus Christ at the centre.
We believe that Christian life is lived in a relationship with God through Jesus Christ and we aim to follow the way that Jesus taught.
We meet every week on a Sunday to learn more and to worship the one true God.
We would love to meet you and everyone is welcome to the services or just pop in and see us.
THE PARISH OF PARKS AND WALCOT working with Queens Drive Methodist & Holy Family RC Churches as
'the Church in Parks and Walcot'
All are welcome
Sunday 23 October
10.00 Morning Worship at St John's
10.00 Holy Communion at St Andrew's
This week's collect
Merciful God, teach us to be faithful in change and uncertainty, that trusting in your word and obeying your will we may enter the unfailing joy of Jesus Christ our Lord.
All are Welcome!
'Groups & Meetings'
This week
Wednesday 10.00 Holy Communion at St John's
Thursday - 10.00 Cuppa 'n Chat at St Andrew's
Term time only events
Tea and Toast - Monday, Tuesday, Thursday and Friday at St John's 9.00 - 9.45
A simple prayer in troubled times
God of love, turn our hearts to your ways; and give us peace. Amen
Source - www.churchofengland.org/prayer-worship/topical-prayers
Notices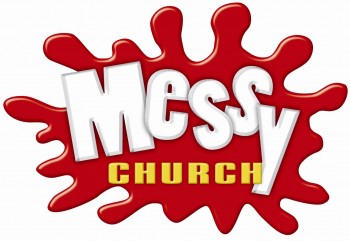 Messy Church
Are you ready for Messy Church
at St John's ........
Exciting activities, games, food.
It's church but not as you know it
Coming again on 30 October at 3.30!
'Thanksgiving and Remembrance Service'
This is being held at St Andrews on

Saturday 29th October at 3pm. Please do come along as we remember those loved ones who have died. During the service we will read out the names of those who have died in this parish and so if you would like one read out then please let Julie know in the parish office. At the end of the service please do stay for refreshments



'Jesus' followers'.
Do you want to learn more about Jesus and what it means to follow him? Come along to our weekly group at St Andrews starting Tuesday 18 October 2-3.30 pm to delve into the bible, have fun and followed by a cuppa. All welcome

'Cuppa n chat'
On Thursday 27 October 10-12 noon at St Andrews we would like to invite you to a short talk by Lorna Brown who is our local Street Warden. If you want to find out more about what support this team offers in our community or have some burning questions for her, then please come along. We serve drinks and delicious homemade cakes.

Do invite friends and neighbours - all welcome.



'Operation Christmas Child'
It is the time of year when we prepare the shoeboxes! Please make up a box and bring joy to a child. Encourage your family and friends too! Leaflets are available at the back of church and the boxes will be collected from St Johns on Tuesday 15th November.


The Church of England
in World War One