St John's and St Andrew's –
Churches in Parks and Walcot,
Swindon, Wiltshire

We are two Christian churches in Parks and Walcot. Our goal is to show the light of Jesus' love to everyone in the area. This means we can play a part in realising what Jesus called the "kingdom of God" by bringing people into communities with Jesus Christ at the centre.
We believe that Christian life is lived in a relationship with God through Jesus Christ and we aim to follow the way that Jesus taught.
We meet every week on a Sunday to learn more and to worship the one true God.
We would love to meet you and everyone is welcome to the services or just pop in and see us.
THE PARISH OF PARKS AND WALCOT working with Holy Family and other Christian Churches as
'the Church in Parks and Walcot'
All are welcome
Sunday 5 March 2017
Come and Celebrate
10.00 Holy Communion at St Andrew's
10.00 Morning Worship at St John's
This week's collect
Holy God, you know the disorder of our sinful lives: set straight our crooked hearts, and bend our wills to love your goodness and your glory in Jesus Christ our Lord.
All are Welcome!
'Groups & Meetings'
This week
Tuesdays 2.00 'Jesus' followers' at St Andrew's next meet on 28 February
All welcome to this bible study and fellowship group.
Wednesday 10.00 Holy Communion
at St John's
Thursday - Cuppa 'n Chat at St Andrew's
Term time only events
Tea and Toast - Monday, Tuesday, Thursday and Friday at St John's 9.00 - 9.45
Notices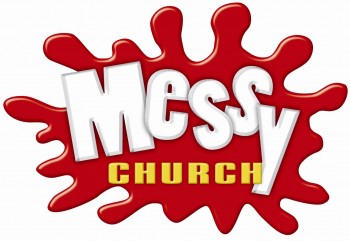 Messy Church
Are you ready for Messy Church in 2017
at St John's ........
Exciting activities, games, food.
It's church but not as you know it
Sunday 26 March 3.30
at St John's
Be there!
_____________________________________
'Ash Wednesday'
Ash Wednesday is on 1st March and the Holy Communion service at 10am St Johns will include the imposition of ashes.

'Lent Lunches'
Our Lent lunches start on Wednesday 1st March and will be held every Wednesday leading up to Easter. Lunch will consist of soup, bread/cheese & drink and will be served between 12 noon – 1:30pm. Donations of £2. All proceeds will be donated to Christian Aid. Please come along and enjoy fellowshipping with each other over some lovely homemade soup!

'Womens' World Day of Prayer'
(WWDP) will take place this year at St Andrews church on Friday 3 March at 10.15am. This is an annual event when churches both locally and throughout the world join together to pray for our friends in other countries. This year we are thinking about the Philippines.
'Lent group'
We will be starting a weekly Lent study group at St Andrews church on Tuesday 7th March 2-3.30pm. This is a great opportunity to study the bible and its relevance for today together with great fellowship.