St John's and St Andrew's –
Churches in Parks and Walcot,
Swindon, Wiltshire

We are two Christian churches in Parks and Walcot. Our goal is to show the light of Jesus' love to everyone in the area. This means we can play a part in realising what Jesus called the "kingdom of God" by bringing people into communities with Jesus Christ at the centre.
We believe that Christian life is lived in a relationship with God through Jesus Christ and we aim to follow the way that Jesus taught.
We meet every week on a Sunday to learn more and to worship the one true God.
We would love to meet you and everyone is welcome to the services or just pop in and see us.
THE PARISH OF PARKS AND WALCOT
working with Holy Family and other Christian Churches as
'The Church in Parks and Walcot'
All are welcome
Sunday 17 December
10:00 Holy Communion Service at St John's
10:00 Morning Worship at St Andrew's
4:00 Carol Service at St Andrew's
Today's Collect
God for whom we watch and wait, you sent John the Baptist to prepare the way of your Son: give us courage to speak the truth, to hunger for justice, and to suffer for the cause of right, with Jesus Christ our Lord.
All are Welcome!
'Groups & Meetings'
Weekly Meetings and Services
Wednesday 10:00 Holy Communion at St John's
Thursday 10:00 Cuppa 'n Chat at St Andrew's
Term time only events
Tea and Toast - Monday, Tuesday, Thursday and Friday at St John's 9:00 - 9:45
Notices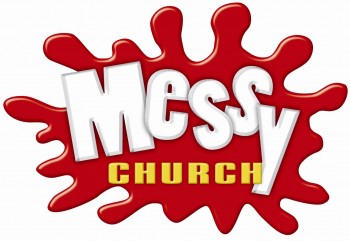 Messy Church
Are you ready for Messy Church in 2017
in Parks and Walcot........
Exciting activities, games, food.
It's church but not as you know it
Next Messy Church
Saturday 23 December 3:00 at St Andrew's
Sunday 24 December
3:30 at St John's
Be there!
_____________________________________
'Jesus Followers'
are having their Christmas Break. The next meeting will be at St Andrew's on 16 January from 2:00 - 3:30.

'Quiz Night'
Our next quiz night is will be on Friday 15 December 6:30 at St Johns. £3.50 per head (Includes light refreshments). All are welcome.

'Carol Service'
On Sunday 17 December we will be having our Carol Service

in St Andrew's at 4:00 pm



Christmas Services
Saturday 23 December
3:00 Messy Nativity at St Andrew's
Sunday 24 December
10:00 Holy Communion at St John's
10:00 Holy Communion at St Andrew's
3:30 Messy Nativity at St John''s
11:00 pm Holy Communion at St Andrew's
Monday 25 December - Christmas Day
10:30 Joint Morning Worship at St John's
Wednesday 27 December There will be No Service
Sunday 31 January 10:00 Joint Holy Communion at St Andrew's