St John's and St Andrew's –
Churches in Parks and Walcot,
Swindon, Wiltshire

We are two Christian churches in Parks and Walcot. Our goal is to show the light of Jesus' love to everyone in the area. This means we can play a part in realising what Jesus called the "kingdom of God" by bringing people into communities with Jesus Christ at the centre.
We believe that Christian life is lived in a relationship with God through Jesus Christ and we aim to follow the way that Jesus taught.
We meet every week on a Sunday to learn more and to worship the one true God.
We would love to meet you and everyone is welcome to the services or just pop in and see us.
THE PARISH OF PARKS AND WALCOT
working with Holy Family and other Christian Churches as
'The Church in Parks and Walcot'
All are welcome
Sunday 14th October
10:00 Holy Communion at St John's
10:00 Morning Worship at St Andrew's
Today's Collect
God, the beginning and end of all things, in your providence and care you watch unceasingly over all creation; we offer our prayers that in us and in all your people your will may be done, according to your wise and loving purpose in Christ our Lord. Amen.
All are Welcome!
'Groups & Meetings'
Weekly Meetings and Services
Wednesday 10:00 Holy Communion
at St John's
Thursday 10:00 Cuppa 'n Chat
at St Andrew's
Term time only events
Tea and Toast - Tuesday and Thursday at St John's 9:00 - 9:45.
Art Group - Tuesday at St John's 10:00-Noon
Community Choir - Wednesday at St John's 5:30-6:45
Notices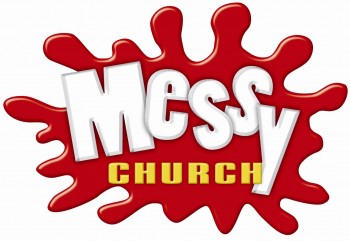 Messy Church
Are you ready for Messy Church in 2018?
in Parks and Walcot........
Exciting activities, games, food.
It's church but not as you know it
Next Messy Church
28th October, 3.30pm at St John's
Be there!
_____________________________________
'Family Karaoke ' Friday 28th September, 6pm @ St John's Hall Fancy a night out? All ages are welcome to come along and join the fun. Children 16 and under must be accompanied by an adult. You don't have to sing and we won't make you, you can just watch everyone else. Tea and coffee can be purchased on the night along with a small selection of soft drinks. £3 per adult, £1 per child (5 and under free). Doors open at 5.30pm.

St John's Hall
To read about the new exciting developments about St John's Hall Click here