St John's and St Andrew's –
Churches in Parks and Walcot,
Swindon, Wiltshire

We are two Christian churches in Parks and Walcot. Our goal is to show the light of Jesus' love to everyone in the area. This means we can play a part in realising what Jesus called the "kingdom of God" by bringing people into communities with Jesus Christ at the centre.
We believe that Christian life is lived in a relationship with God through Jesus Christ and we aim to follow the way that Jesus taught.
We meet every week on a Sunday to learn more and to worship the one true God.
We would love to meet you and everyone is welcome to the services or just pop in and see us.
THE PARISH OF PARKS AND WALCOT
working with Holy Family and other Christian Churches as
'The Church in Parks and Walcot'
All are welcome
Sunday 30 April 2017
10.00 Joint Holy Communion at St John's
This week's collect
Risen Christ, you filled your disciples with boldness and fresh hope: strengthen us to proclaim your risen life and fill us with your peace, to the glory of God the Father.
All are Welcome!
'Groups & Meetings'
This week
Morning Service at St John's on Wednesday 10.00
Thursday - No Cuppa 'n Chat at St Andrew's as it is Polling Day
Term time only events
Tea and Toast - Monday, Tuesday, Thursday and Friday at St John's 9.00 - 9.45
Notices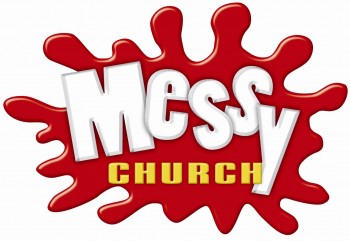 Messy Church
Are you ready for Messy Church in 2017
in Parks and Walcot........
Exciting activities, games, food.
It's church but not as you know it
Next Messy Church
Sunday 28 May 3.30 at St John's!
Be there!
_____________________________________
'Changes to services after Easter'
Please note that on Sunday 30th April there will now be a joint service of Holy Communion at St John's and the following Sunday 7th May there will be a joint service of Holy Communion at St Andrew's.